Sevenoaks Catering is the go-to for corporate catering in Perth. Established in 2014, it has grown to become one of Perth's leading corporate caterers.
We understand that every organisation has its own catering needs. If you're tired of the same old sandwiches for your working lunches, then you've come to the right place. We cater for a range of different occasions, from formal meetings to semi-formal boardroom events, team buildings to workshop lunches, we've got your corporate catering needs covered.
We value relationships and long term customers. Our customers are so loved by us. They will always be the first to know when we have new product launches and sometimes even get a taste test!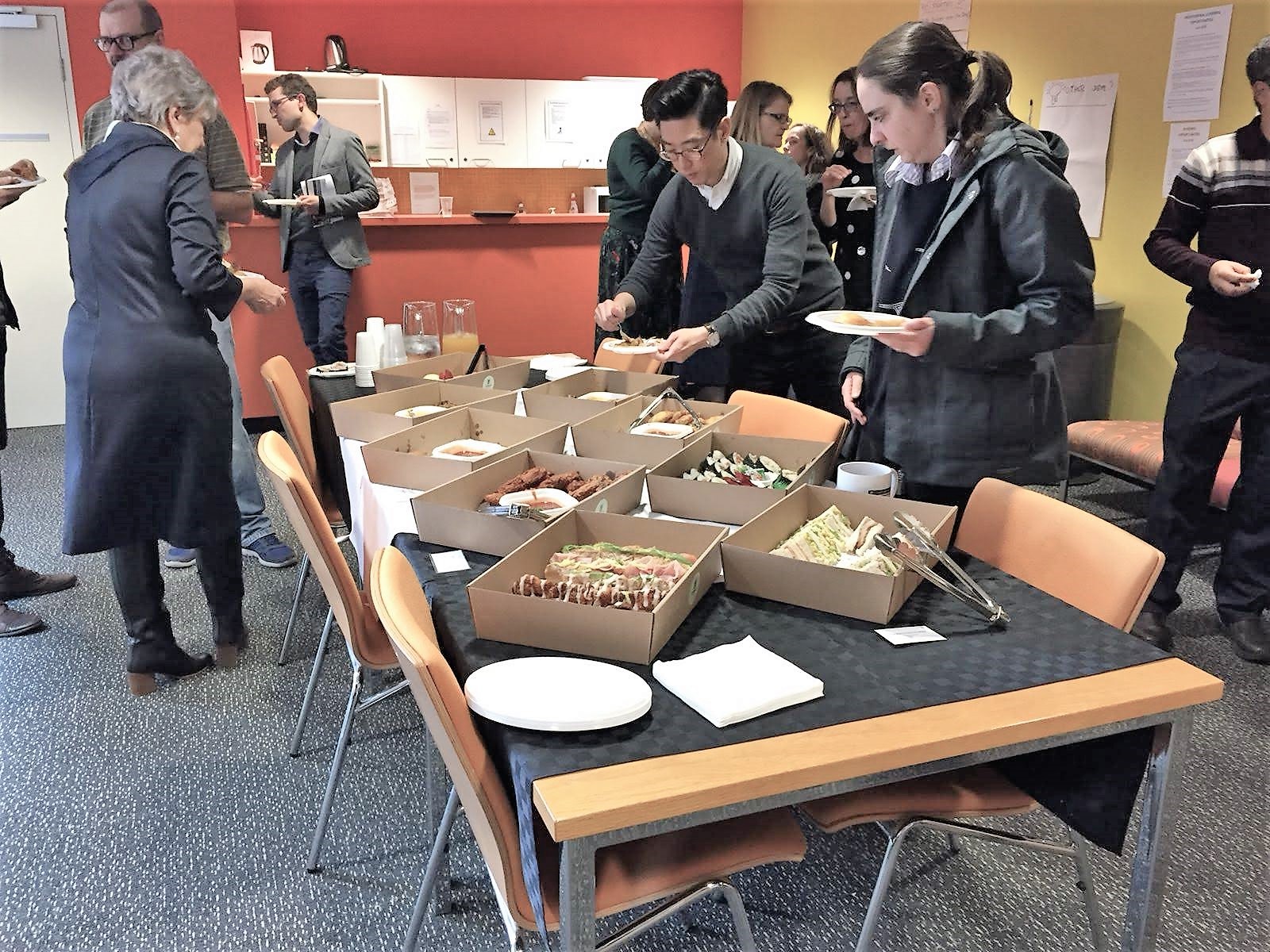 Type of Office Catering Services in Perth
Corporate catering from Sevenoaks Catering offers great variety and value to workplaces within the Perth region. If you're looking to make your next work event more exciting, why not give our gourmet platters a go, with limited edition collections every now and then. We specialise in:
Corporate breakfast and tea catering

Corporate lunch catering

Office and board meeting catering

Training seminars catering

Team building lunches

All day workshop catering
These are what our corporate customers say about us:
"Hi Cindy, just wanted to thank you and the team for the amazing catering we had at our event. Everyone loved it!!! Best catering i've had in a while :) Thank the delivery guys too as they were great! "
- Gabriela, Bremmar
"Sevenoaks Catering - I highly recommend. Very reliable, always friendly, delivery - always to the time alloacted, catering of a high standard and well presented. The servives are always willing to assist - customer service is outstanding.
- Donna, Curtin University
"Our guests rave about the presentationa and quality. Delicious every time, always exactly what we order and delivered on time. Can't top amazing food and service!"
- Debbie, Nulsen Disability Services


Popular Menu for Corporate Catering
Want to spice up your next Perth based working catering in the office? In summer we recommend sushi, rice paper rolls and our salad range to keep things light and fresh. In the colder days try our famous housemade hot finger food and warm meals range. They will definitely keep you coming back for more.
Every year we launch limited edition collections for different occasions such as Melbourne Cup Day, Easter, Christmas and others so please keep an eye out for them!
Special diet menus are essential to keeping the whole team well fed and happy. Sevenoaks Catering has taken the extra step to curate a huge range of easy to order special diet individual boxes and platters for breakfast, teas and lunch catering, including gluten free, vegan, vegetarian and dairy free.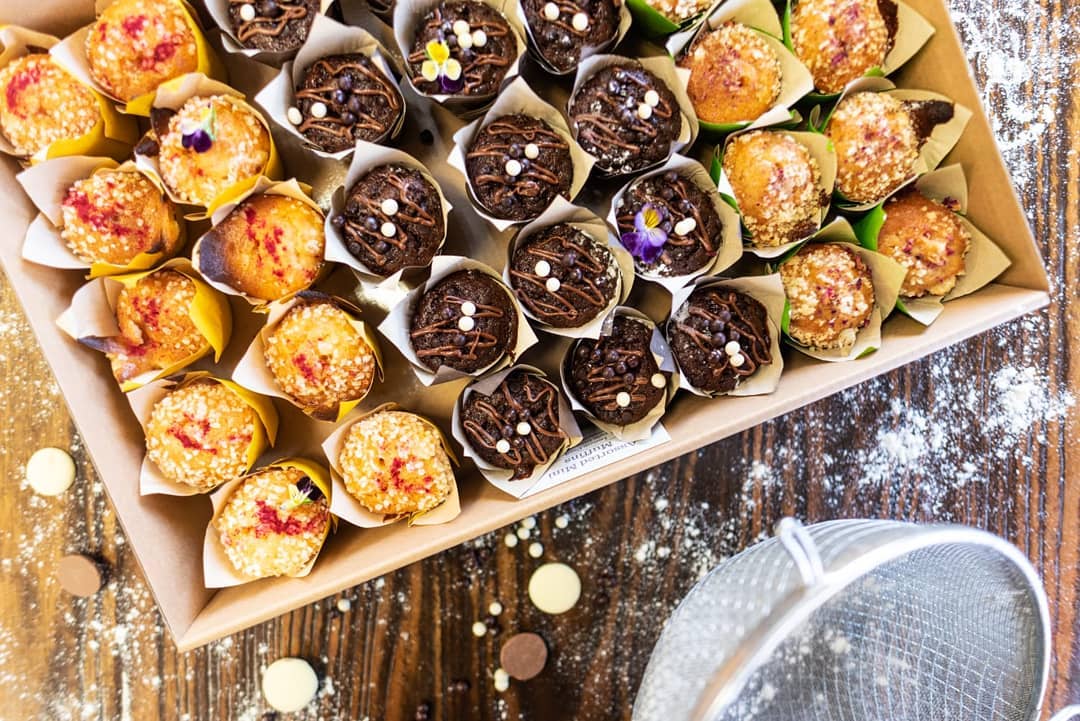 Corporate Catering Packages
Order catering for many guests doesn't have to be complicated and hard. Sevenoaks Catering has several corporate catering packages that contain fresh, nutritious and delightful food which are sure to hit the sweet spot for your guests. Let us take care and take the stress out of you for planning catering for your all-day event.
At an all-day meeting or conference, guests are often spoilt with meals and snacks throughout the day to keep them focused and productive. A sophisticated and well thought out catering spread leaves a positive, long lasting impression for your guests while keeping them energised.
Start the day off right with our welcome coffee and tea station, followed by our fantastic breakfast packages that include both hot and cold options such as fresh seasonal fruits all the way through to wholesome bagels. Refuel with our lunch packages that includes a huge range of housemade finger food items, then finish up with some cheese, crackers and more coffee of course! We have several packages to choose from so whatever package you go with, we are sure all the taste buds in the office will be more than satisfied.
One of our core missions is to accomodate for everyone - so if you or your team have any specific dietary requirements, please do not hesitate to ask us about what options are available. We are more than happy to provide suggestions and tailor our menus, as we understand everyone in the office deserves to be catered for. If you are interested in our corporate catering packages, call 6260 8081 today or click here to view our menu.

---

Why Choose Sevenoaks Catering
At Sevenoaks Catering, we believe that catering is more than just delivering food for the occasion. We seek to deliver a bespoke catering experience, with high level service and quality eats - right from the heart of our kitchen. Delivered in beautifully-presented recyclable trays, many of the items we serve are finger food-size, great for formal and relaxed functions alike.
We know your time is precious! So we've streamlined our ordering process to reduce hassle. Ordering with Sevenoaks Catering, you can definitely expect:
Excellent quality food

An easy ordering process

Reliable and impeccable Service
The team at Sevenoaks Catering is led by Cindy and Joe, and we enjoy serving fresh, delicious and hearty food that we ourselves love to eat!